Shelly Burge - Plank Toy Sewing Machine Collection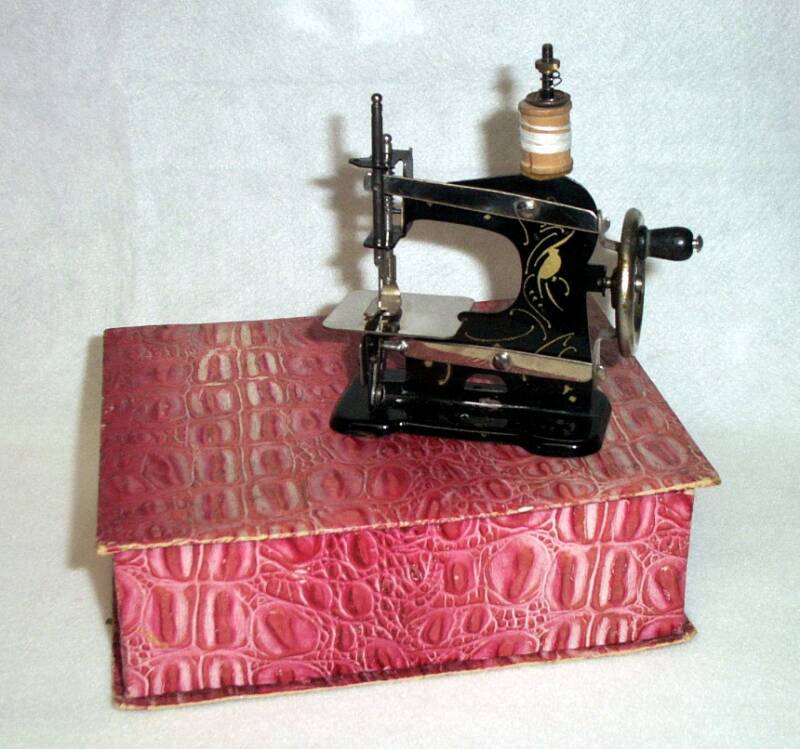 Plank - Model 0

This little machine came with the red faux alligator skin sewing box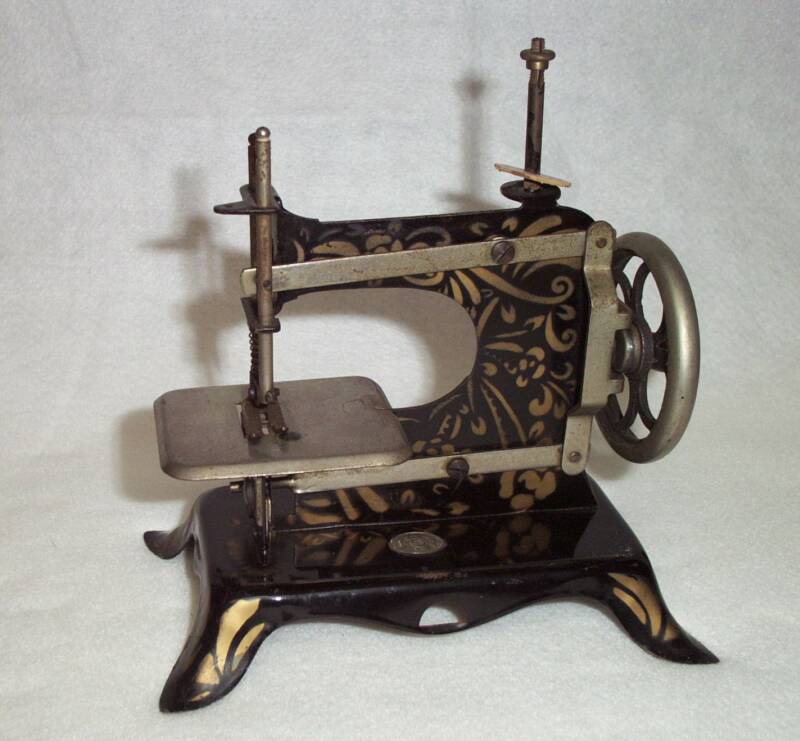 This machine has elaborate gold designs over the body of the machine.  Notice the small silver oval stamped with the Plank logo.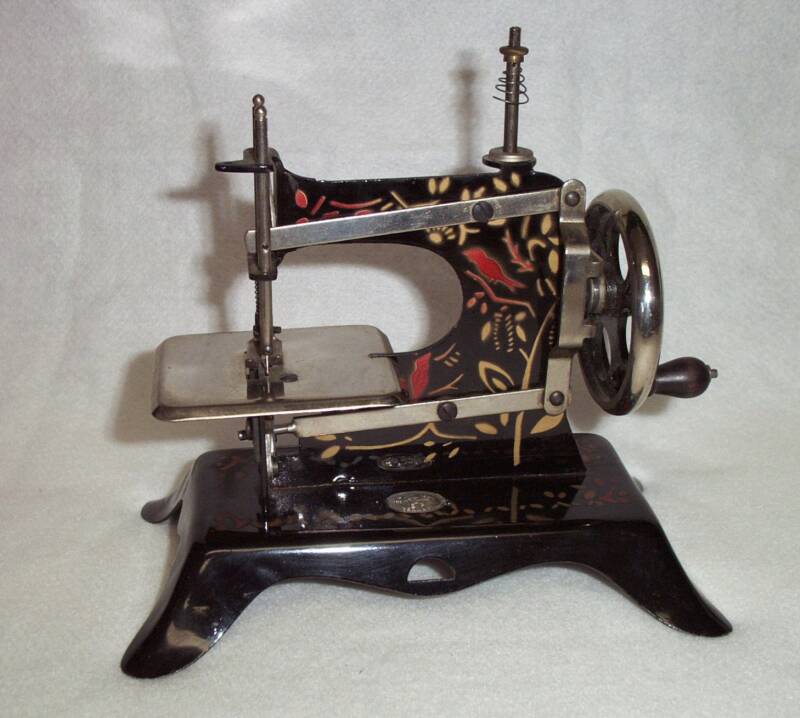 A larger Plank machine, this one is 7 1/2" tall.  It has a wonderful design with red birds perched on gold vines.  This machine also has the EP oval trademark.  It was found in an antique shop in Stillwater, MN.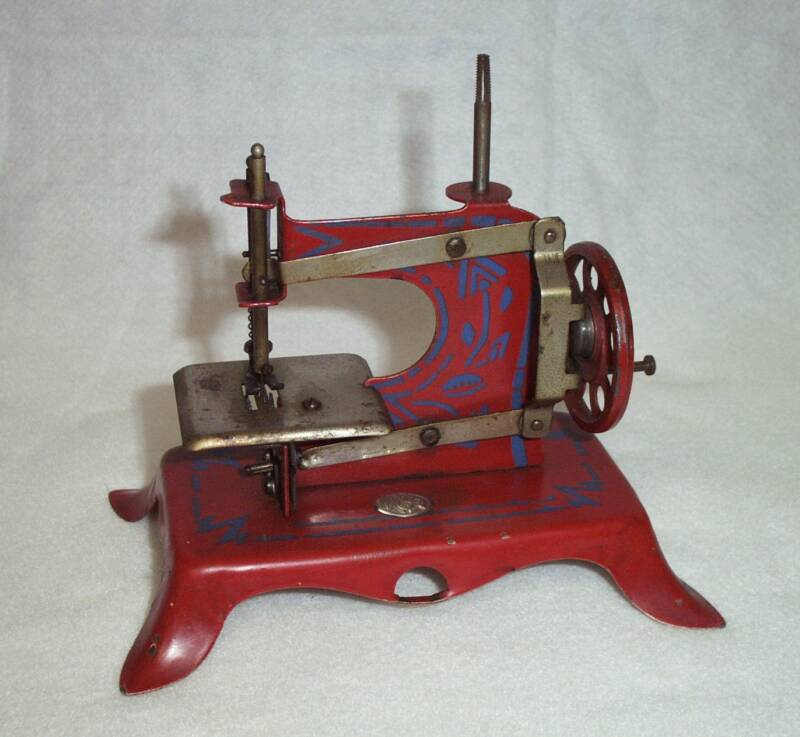 Plank machines also came in different colors.  Here is nice red machine with blue stencils. The hand wheel is also red.

ERNST PLANK machines were made in Nuremberg, Germany prior to WWII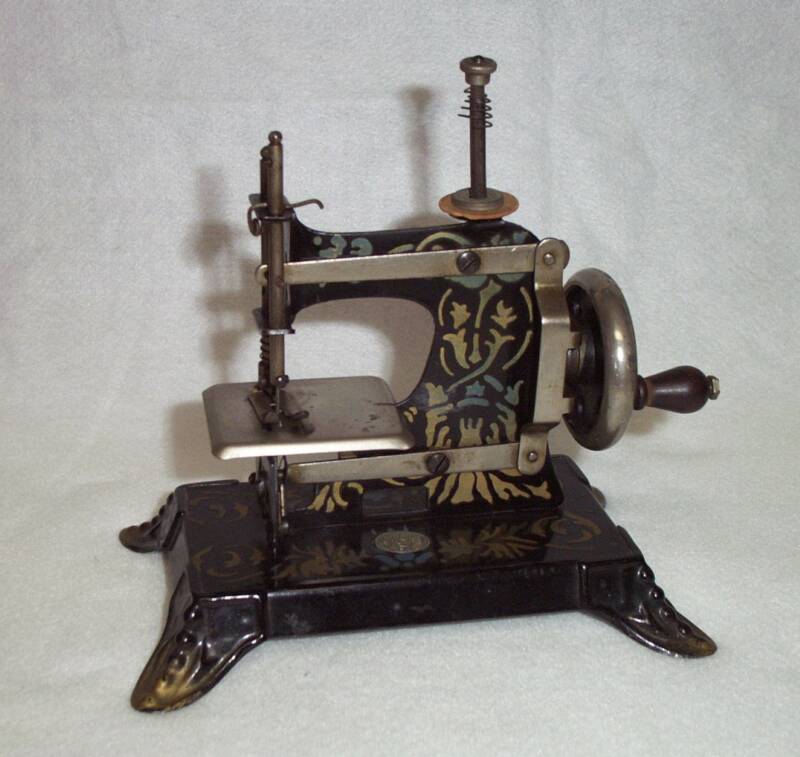 This Plank has details molded into the feet and a lovely blue and gold design.  In the 1925 Plank toy catalog this is referred to as model "Nr. 3".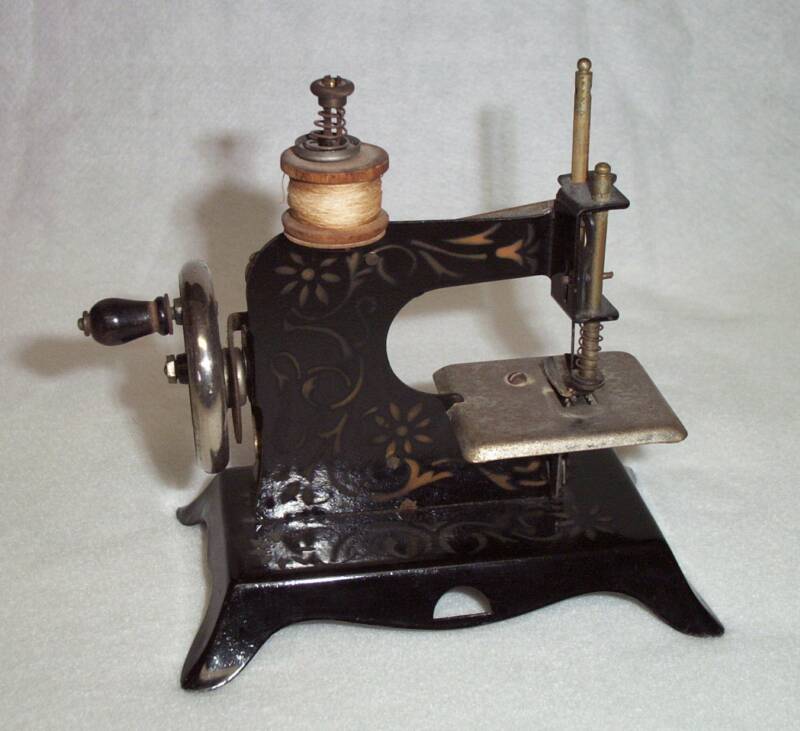 A medium sized machine at 5 1/2" tall.  This machine has daisy like flowers with gold vines.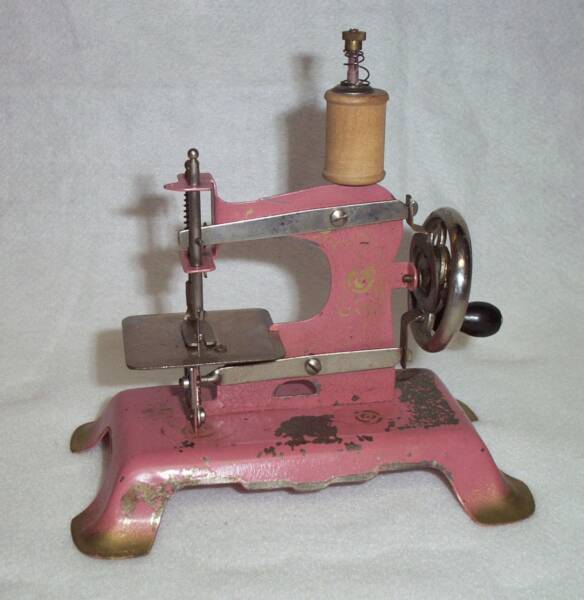 An unusual pink Plank machine with gold roses on the stenciling.  Gold accents the tips of the feet also.  It doesn't have an E.P. logo.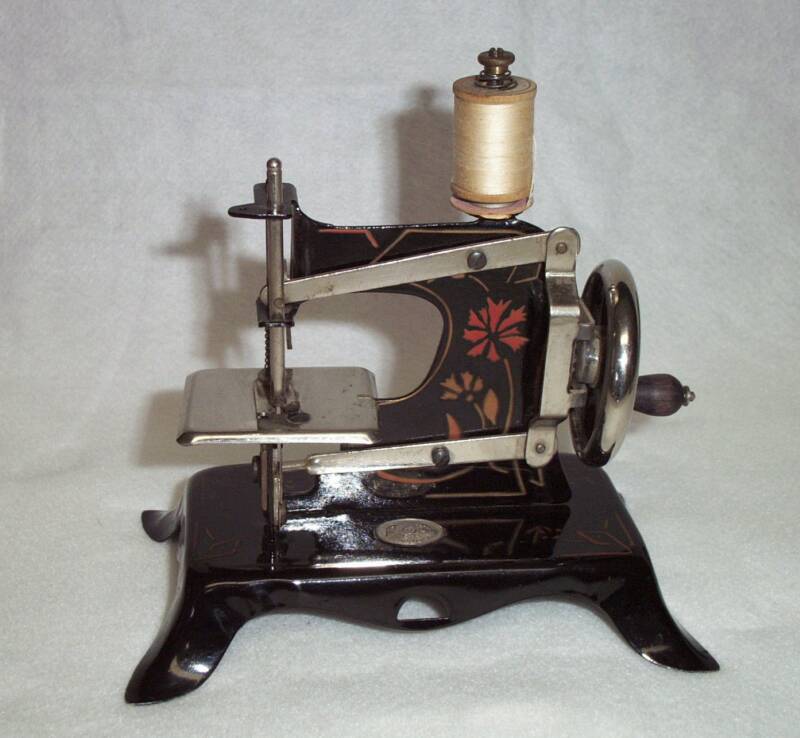 This Plank machine looks like it just came from the factory, it has wonderful flower designs.  The E.P. oval logo can easily be seen.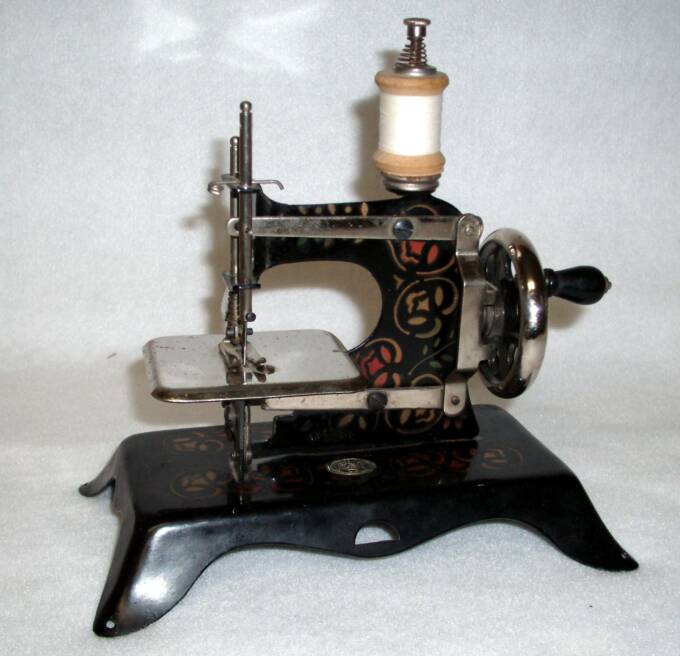 A colorful design of red and gold flowers with green leaves decorate this Plank machine.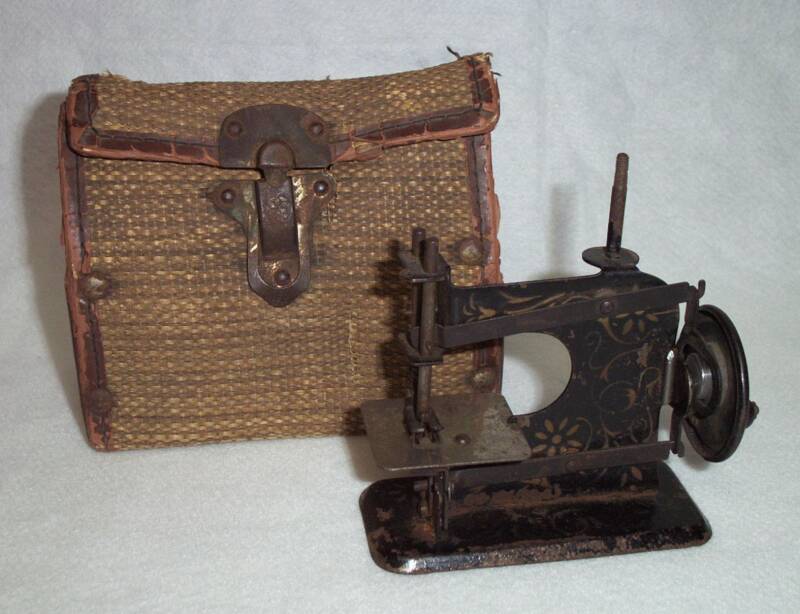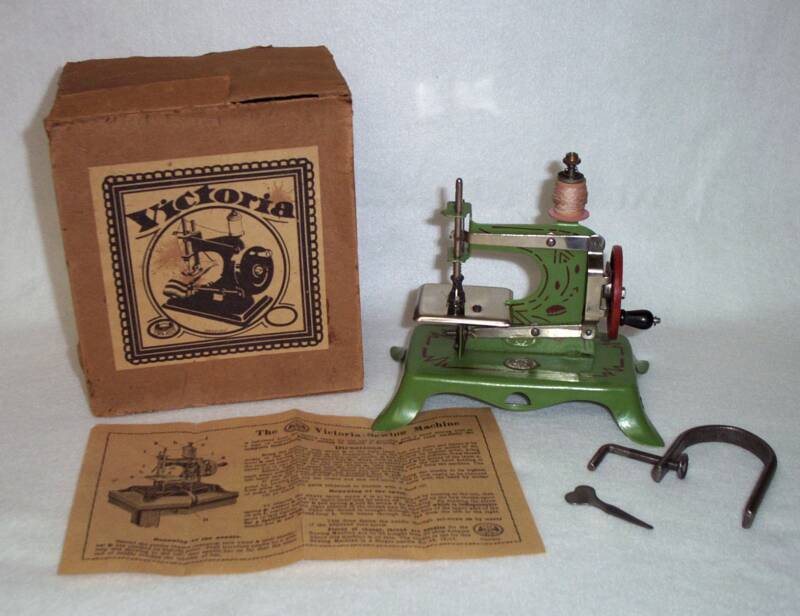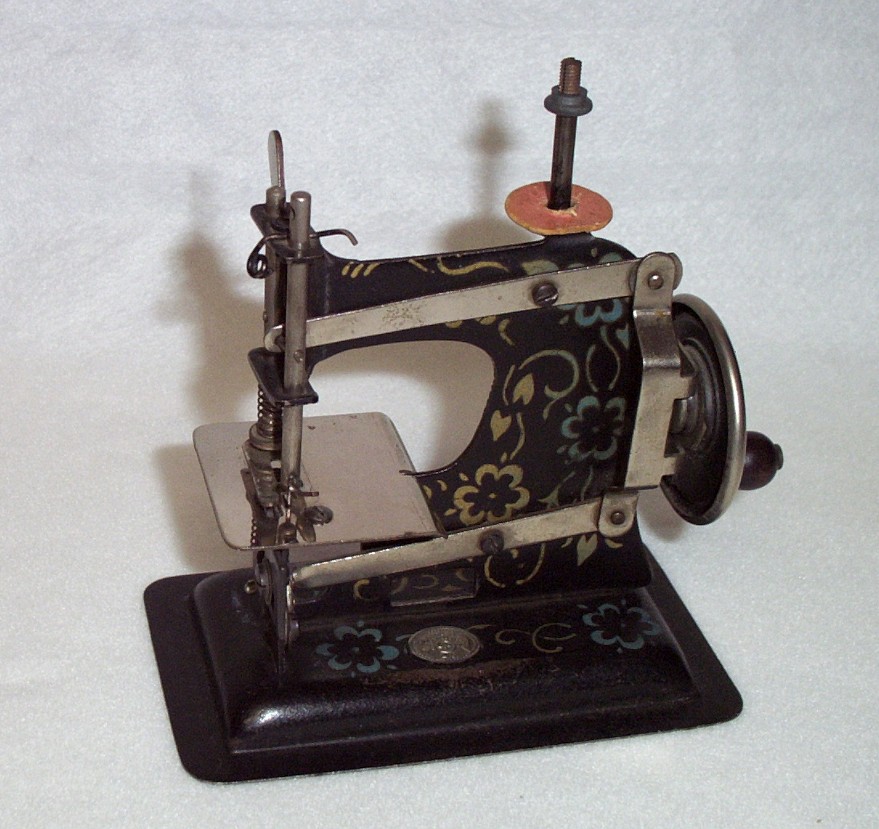 This green toy has the same stencil design as the red machine.  It came with the original box, instruction sheet, clamp and screw driver.  It's in mint condition.

This small Plank was purchased in Stillwater, Minnesota.  I don't know if the little straw purse came with the machine originally but it fits inside it perfectly.

This Plank has a flat base instead of "feet".  It has pretty gold and blue floral designs.  In the 1925 Plank toy catalog this is referred to as model "Nr. 1".

All images and text on this site are protected by copyright law and may not be reproduced

in whole or in part without the express written permission of the artist.

© 2007 - Shelly Burge

Web site designed and hosted by Shelly Burge © 2007 at Homestead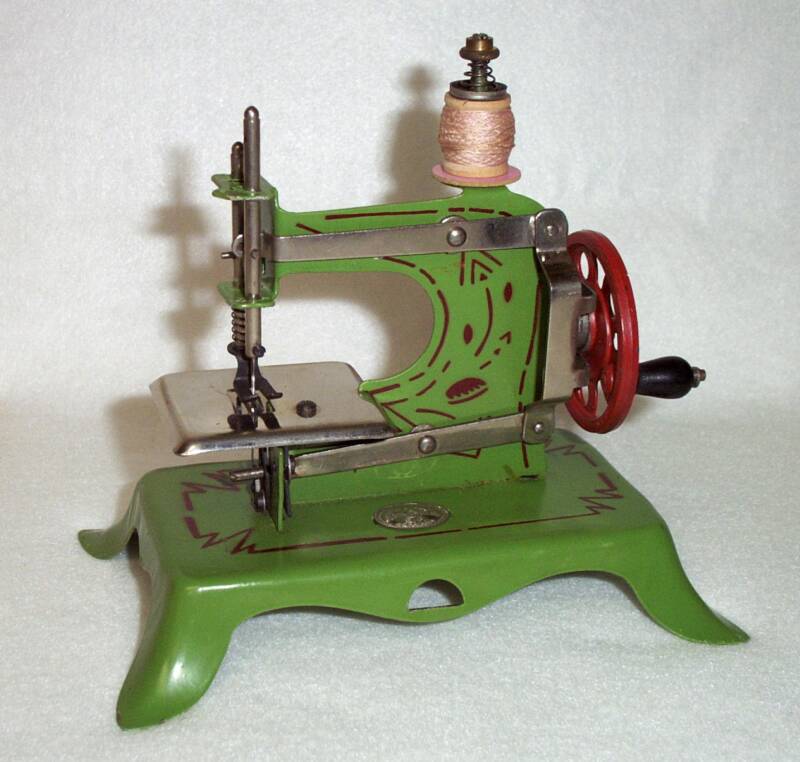 Here is a closer look at this lovely green Plank machine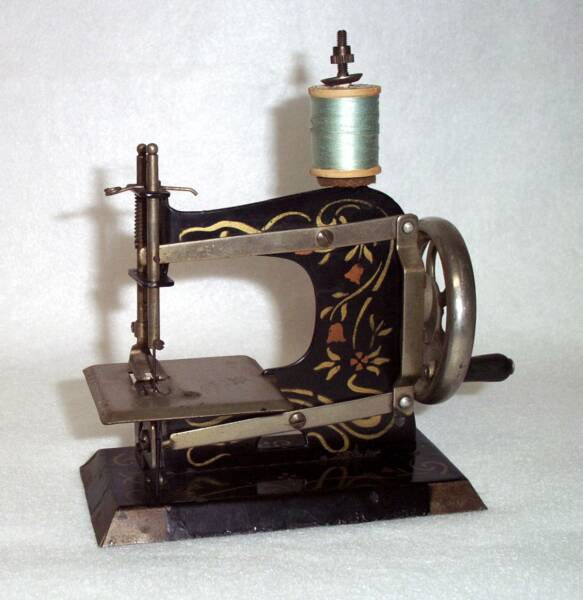 This machine has no Plank markings but it is believed to be one.  It has a tulip floral design and a flat base which is unusual for Plank toys.  There is no black paint in the four corners of the base - was this because it originally sat in some kind of stand?

This is a rare VICTORIA Plank machine.  I was lucky to be the high bidder on eBay for this one.  It came from a knowledgeable collector in Germany.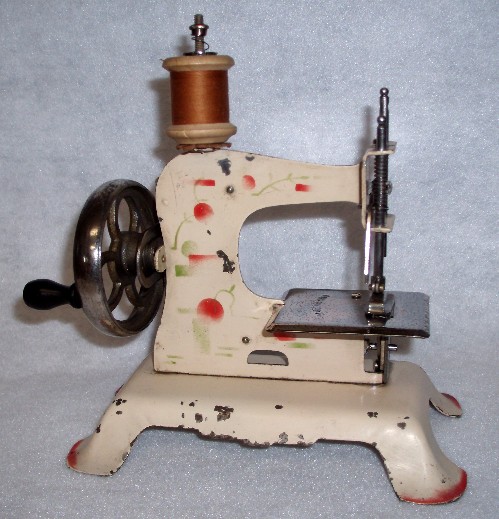 I was excited to be able to purchase this nice white Plank from a German TSM collector. It has an interesting red and green abstract design on the front and back.

This very rare Plank has colorful floral decorations.  It is mounted on a wooden base and came with a metal dome cover that has the word VICTORIA on the side.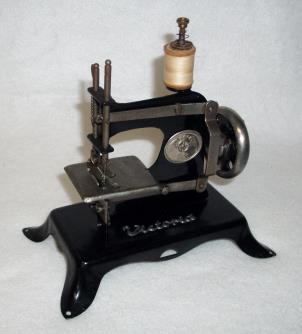 Here is another Plank Victoria machine.  This one has a large EP silver logo on the body of the machine.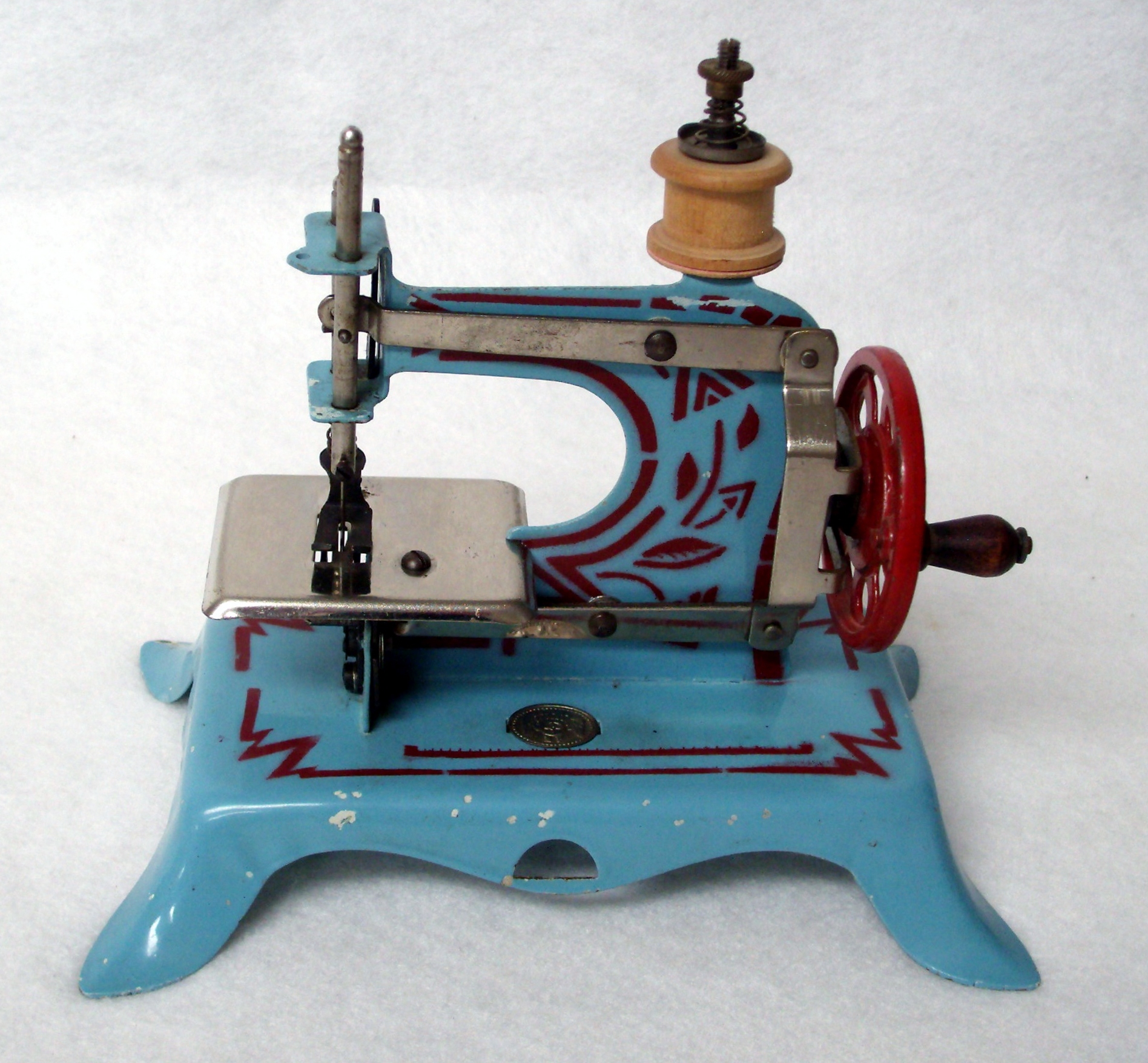 This nice blue machine has the same stencil design as seen on the green and red machines above.  It also has the same red hand wheel.

This machine has bright geometric designs on the black body.  It is in super condition, note the gold hand wheel.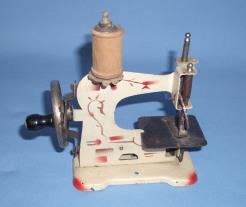 Here is another machine with a white body and colorful designs.  This one is smaller then the white machine above.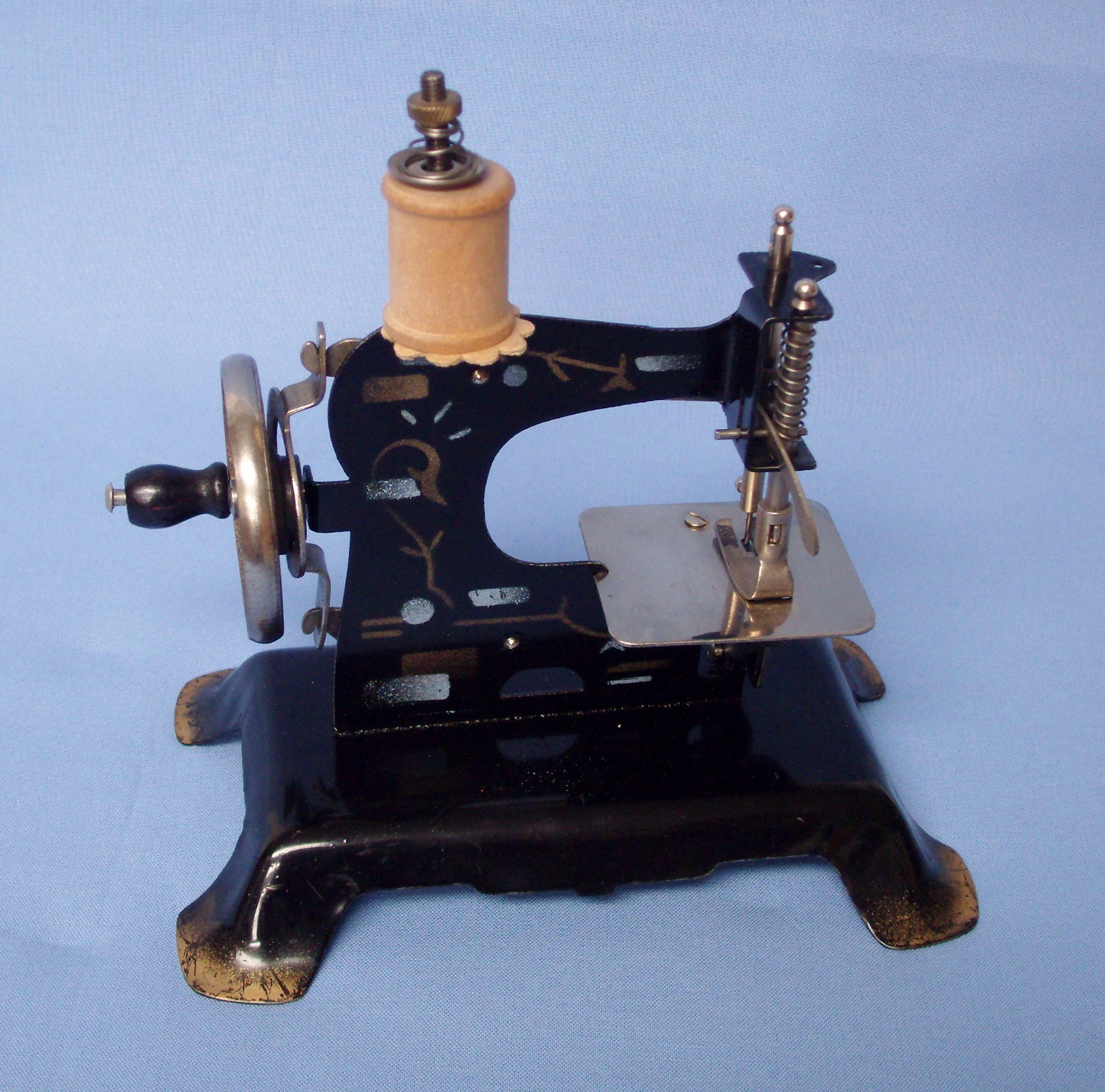 This machine has a similar design as the small white machine below, just in different colors.