If you have any questions please contact Shelly by calling 402-489-7141 

or e-mail her at burgequilt@msn.com or just click the button below: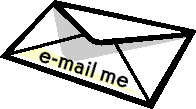 The National Quilting Association, Inc. (NQA) established a program to certify quilt judges in 1979.  By establishing and maintaining this program the NQA strived to assure that quilt judges were qualified to evaluate quilts in any show.  In 2015 there were seventy-four certified NQA judges across the country. 

To become an NQA certified judge Shelly had to demonstrate experience in judging quilt shows and a wide-ranging knowledge of quilt design, construction, and finishing. On her own initiative she spent several years studying the numerous aspects of quilt making including design, techniques, and workmanship.  

At a special meeting of the NQA Board of Directors held in August of 2015, the Board celebrated NQA's 46 years of achievements and successes. However, when looking toward the future, the Board determined that NQA had run its course and by unanimous vote the board voted to dissolve the National Quilting Association. 

This does not mean the end to the Certified Judges program.

The new National Association of Certified Quilt Judges has been formed and it will continue with the same high standards established by the NQA in the education and certification of quilt judges.  For more information please refer to the NACQJ 
website
.
Judging fees, accommodations and contracts: 

Judging fee is $300 for an eight hour day (including breaks and lunch).  There is a maximum of judging 120 quilts in a day, a fee of $2 per quilt for judging over 120 per day.  If an additional day is not a full eight hour day it can be prorated at $37.50 per hour with a minimum of $150.

The sponsor is responsible for all round trip travel expenses including; mileage (at the current IRS rate on date of travel) or airfare (including mileage round trip if booked from the Omaha airport); plus all parking fees, tolls, airlines luggage fees and meals. The sponsor should furnish non-smoking lodging with a private bath.

Bookings should be confirmed with a written agreement within 30 days.  If the sponsor does not have a contract they can ask Shelly to provide one.

Bookings to teach, lecture and/or judge may be combined into one trip.