Contact Information        Program Fees        Shelly's Studio        Links

To contact Shelly call 402-275-0102, e-mail her at
[email protected]
or just click on the envelope button:
PROGRAM FEES

Effective until December 31, 2021

 LECTURES:  





$300
There is no limit to the number of people attending the lectures.  

The sponsor is responsible for all round trip travel expenses including; mileage (at the current IRS rate on date of travel) or airfare (including mileage round trip if booked from the Omaha airport); plus all parking fees, tolls, airlines luggage fees and meals.  The sponsor should furnish non-smoking lodging with a private bath.

Bookings should be confirmed with a written agreement within 30 days.  If the sponsor does not have a contract they can ask Shelly to provide one.

Bookings to lecture and judge may be combined into one trip. 

My studio isn't usually this neat, I cleaned it up just to take these pictures.  Normally there are piles of fabric everywhere.

Toy sewing machines are displayed in the lighted wall cabinet, on the shelf above them and in the antique barrister's cabinet.

This is my trusty Bernina sewing machine that I use for machine quilting.  The yellow cabinet holds a computer and printer.

I use the gray flannel wall for working on current projects and photographing quilts.  Toy sewing machines are displayed on the top of the television cabinet.

Here is the rocker where I do handwork. Notice my shiny red Featherweight Sewing Machine on the table.

All images and text on this site are protected by copyright law and may not be reproduced 

in whole or in part without the express written permission of the artist.

© 2007 - Shelly Burge

Wire baskets in the closet hold fabric, they can be set out on the cutting table for easy access.  I purchased a 36 inches tall dining room table and my talented husband adapted it so that the sewing machine sets flush in the table.  There are more wire baskets under the table.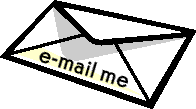 Links to some other interesting sites

www.quiltstudy.org
........................................International Quilt Museum in Lincoln, Nebraska
http://www.nacqj.com
................................. National Association of Certified Quilt Judges
www.nsqg.org
.................................................. Nebraska State Quilt Guild
www.pegpennell.com
 .....................................Peg Pennell - Quilt Designer and Instructor
Please refer to the Judging Information page for details on Shelly judging fees